AdvantEdge Tennis Pre-Xmas Tournament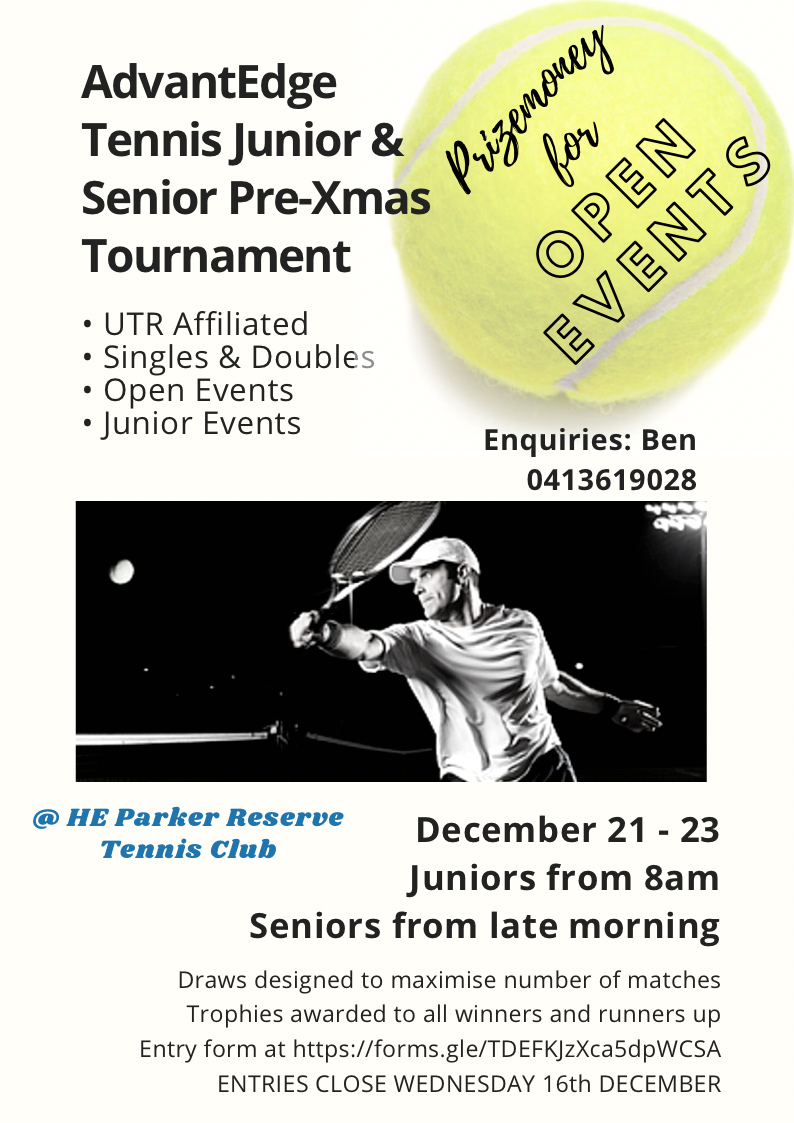 Hey Everyone,
I'm pleased to announce, off the back of our highly successful Winter Tournament, the upcoming AdvantEdge Tennis Junior & Senior Pre-Xmas Tournament.
This is relevant for Green Ball competition players or higher!!!
Dates: 21st - 23rd December, 2020
With no ETA on the resumption of JTs or AMTs, it is only prudent that we provide this forum for players to get as much quality match practice as possible, prior to the year ending.
If you were a fan of our tournament last time, I encourage you to share this event with your peers and anyone else who you think would be interested in getting the much needed match play we have missed out on over the last 6 months or so.
Here's the link to our simple entry form: https://forms.gle/TDEFKJzXca5dpWCSA
Once again, we will utilise the Tennis Australia Tournament Software for the running of the tournament.
Thanks again for your support.