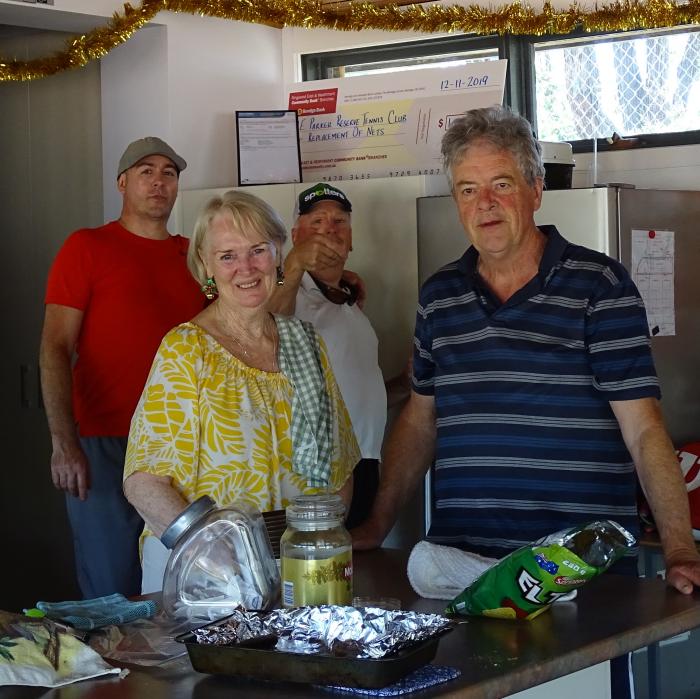 We had a lovely BBQ and some social tennis on Saturday. Here are some photos of the festivities and tennis.
Saturday social has kicked off with a bang this year. If you are around on a Saturday, come down for a hit, play starts at 2pm. There is always a friendly face at Saturday Social. All welcome, even visitors (First time free). Peter O'Connor (Saturday Social Rep)
Thanks to all members who supported four social and fundraising activities towards the end of 2017. Viv White led a very successful sales drive for the Entertainment Book. $476 was raised, an amazing effort. Thank you Viv! The Bunnings BBQ held in November raised $567.25 even though it was an extremely hot day. Thanks to all volunteers on the day. The famous Christmas hamper was won by Margaret Lawler. We raised $761.